Buying A Used Car From Dealership Is Valueable!
Buying A Used Car From Dealership Is Valueable!
Posted on March 15, 2023
Buying used cars from a dealership is a great way to get your new set of wheels in a reliable manner. While there are risks with buying a used car, such as scratches or dents making their way onto the paint job, and questionable miles being deducted from the odometer, these problems can be avoided by paying attention to the history of the vehicle and even better yet, purchasing it from a reliable dealership.

Service Department
Get Directions
Contact Us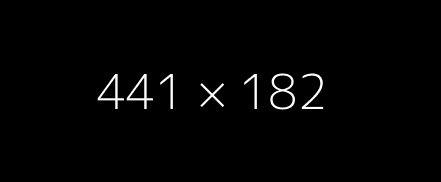 1. Saves Money
You can get more value for your money by buying from a dealership, especially if you're looking for something at the higher end of the price spectrum. You'll also have access to better customer service and warranties, as well as more options for financing or leasing the vehicle.
2. Better Quality
Buying your next used car from a dealership ensures better quality because of the service checks. The dealership will check the car for any defects or damages that may have occurred during its use. You can also do this by having the vehicle inspected by an independent mechanic or trusting the dealership to provide a comprehensive report.
The inspection will also determine if there are any recalls on the car, which means that it has been recalled because of safety concerns. If this is the case, then you know that you will not be buying a vehicle with any potential issues related to its operation or safety. 3. Test Drives
Relying on a dealership is helpful as they allow test drives. A dealership has a lot of experience with the vehicles and can guide you through the process. They will also be able to answer any questions you may have about the vehicle, including any concerns or issues that may arise during your ownership. They will also allow multiple test drives without too many questions.
4. Full Car History
Buying from a dealership is better as you get the full car history. You can get the car inspected, get it serviced and repaired, and fix any issues that may have been missed by the previous owner. You'll also be able to take advantage of the warranty offered by the dealership. A full car history also shows if the vehicle has been in an accident and how severe it was. 5. Secure Process
Buying a car from an old car dealership is better as it is a secure process. You can be sure that the car has been inspected by the dealer and that there are no hidden problems. The price of the vehicle will also be fixed before you make an offer, so there are no surprises or unexpected costs when you start negotiating with the seller. You can also take advantage of special discounts offered by dealerships from time to time.
Final Thoughts
While many car buyers are skeptical about buying dealership used car because they're afraid to get scammed, anyone who purchases a certified pre-owned vehicle will have peace of mind. If you're interested in buying a used car, be sure to take the time to find a dealership with a decent history.
Ask your friends and family members that may have used the services of a dealership in the past. This will ensure you get the best used cars to buy.